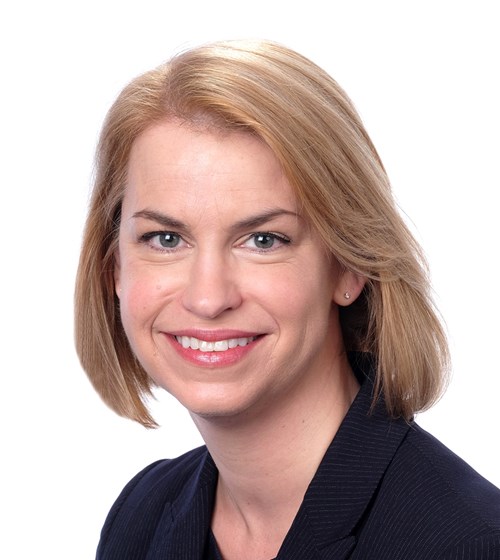 Tell us about your role
I deal with a varied portfolio of clients, including UK and Guernsey individuals, trusts and corporate entities, specialising in UK and Guernsey tax matters relating to offshore trust structures and high net worth individuals.
What do you enjoy most about your role?
I enjoy the variety of working in tax, no two days are ever the same! There are so many different aspects to tax, the rules of which are ever-changing; working in tax means you are constantly learning and there are always new challenges and opportunities. I particularly enjoy the collaborative nature of working closely with my colleagues at LTS Tax, where we have specialists in every area of UK and Guernsey tax and are able to offer a full range of UK and Guernsey tax advice and compliance services.
How did you begin your career in tax?
As I have heard so often, I began working in tax almost by chance (I wish I could say I knew I wanted to work in tax from a young age, but actually I wanted to be a midwife so it's funny where life takes you!). I always wanted to travel and after working in the US as an Au Pair, I returned to the UK when my visa expired, looking for a career offering the opportunity to study and progress. I worked at two leading accounting firms in the UK, qualified, met my husband and we moved to the Cayman Islands in 1998.
What is your proudest achievement to date?
Our three children are my absolute pride and joy; Jessica and Charlotte are at University in the UK and Thomas is at school in Guernsey.
I am also proud of returning to study a few years ago, resulting in obtaining the STEP Diploma in Tax and Estate Planning and qualifying as a Trust and Estate Practitioner (TEP).
What is your favourite Guernsey beach?
Definitely Petit Port, which is close to where we first lived when we moved to Guernsey, although I generally change my mind on the way back up the 270 steps! The first time we went there (highly recommended by a neighbour) I was disappointed by how small the beach seemed… that is when we discovered tides!
What was fun to do once, but you'll never do again?
Probably skiing (I spent a week in Jackson Hole, Wyoming, with the family I worked for in the US). I'm glad I've done it but also happy not to repeat the experience. I'd rather be somewhere warm and ideally on a beach! Also I still have a parachute jump on my bucket list, but just the one!
What is your favourite restaurant in Guernsey?
I love the Fleur du Jardin, which is the first restaurant we were taken to in Guernsey and is not far from where we live now. With a great atmosphere and delicious food, it is lovely to sit outside in summer or warm and cosy inside with a roaring fire in winter.
The best thing about island living?
Coming from the North of England, having grown up a long way from the sea, I never forget how lucky I am to live on an island and see the sea every day. I've lived on an island for over 22 years now and whilst Guernsey is very different to Grand Cayman, they are both stunningly beautiful and I do enjoy having seasons again. I love the community feeling of island living and certainly the current pandemic has made me even more grateful to be part of 'Guernsey Together'.