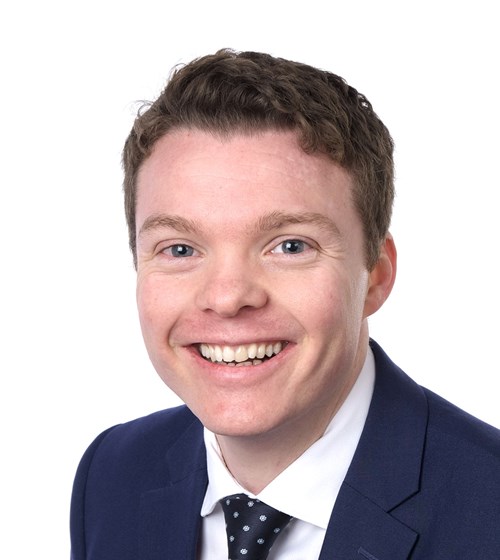 Tell us about your role
I work predominantly on UK commercial property holding structures but also look after a portfolio of high-net worth private clients.
What do you enjoy most about your role?
Helping to resolve tax issues and assisting clients with navigating their way through, often-bureaucratic, tax compliance demands. Tax is ever-changing and becoming more and more complex. I enjoy finding practical solutions for my clients and ensuring that they get excellent client service delivery. We have a great team and each person has their own specialisms and experience. We often bounce ideas around the office and support one another on technical tax issues.
How did you begin your career in tax?
Honestly, quite by accident. I finished University with some debt to repay and took the first job I was offered as a tax trainee. Before I knew what had happened I had sat my exams, qualified as a Chartered Tax Adviser and spent a decade working in tax.
What is your proudest achievement to date?
Becoming a father for the first time in 2019. Our little boy Ellis is a happy little chap and keeps his parents on their toes!
From a professional stand-point obtaining my degree in 2010 and my Chartered Tax Adviser status thereafter were definitely proud moments.
What is your favourite Guernsey beach?
Fermain Bay is one of my personal favourites but a bit of an uphill walk at the end of the day. We tend to venture to Port Soif with the little one most often.
What was fun to do once, but you'll never do again?
I once forgot to put sun cream on while on safari in the Kalahari Desert. Needless to say I was burnt to a crisp.
What is your favourite restaurant in Guernsey?
We have so many excellent restaurants on the island, I would have to say a lunch at La Reunion on a sunny day with the views of the sea is hard to beat.
The best thing about island living?
Being able to see the sea every day. I grew up in Johannesburg in South Africa and would only see the sea on our annual holiday to the coast. Now I can't imagine ever living away from the coast. The commute (or lack of) is also a massive bonus, nowhere is far away in Guernsey and having endured a London commute during my early career I now enjoy a short, picturesque walk into work every morning.