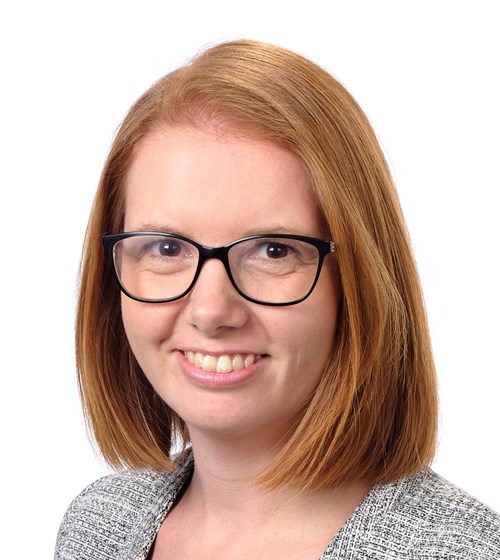 Tell us about your role
I am responsible for the preparation of financial statements for our varied portfolio of clients, including trading and investment companies, individuals and partnerships. As the company is rapidly growing I also assist my busy tax colleagues with Guernsey tax compliance work.
What do you enjoy most about your role?
Getting to know our clients and building positive working relationships so they feel they can pick up the phone or drop us an e-mail if they have a query and need some advice.  LTS Tax is a supportive and friendly environment to work in and I enjoy coming to work.
How did you begin your career in accountancy?
After a term studying physiotherapy and realising it wasn't the career path for me, I came home to Guernsey and knew I had to get a job quickly so I worked for a year at a large private equity administrator, which was the start of my career in finance.  I returned to university a year later and completed a management degree. Throughout my time at university I would return to work for my old employer during the holidays and my then boss encouraged me to train as an accountant at a big 4 firm when I graduated.
What is your proudest achievement to date?
Our two beautiful girls, Katherine and Ava.  They keep me busy when I am not at work!
What is your favourite Guernsey beach?
Pembroke
What was fun to do once, but you'll never do again?
Swimming with sharks: My husband and I were on our honeymoon in South Africa,  I had said I would just watch but gave into peer pressure as I didn't want to be the only one in the group not to go into the water.  It was a great experience but not one I feel I need to repeat!
What is your favourite restaurant in Guernsey?
This is difficult as we are spoilt for choice!  I am on a gluten free diet which can be quite limiting at times, but for brunch, Octopus,  a quick coffee and cake, The Kiln and for dinner, China Red.
The best thing about island living?
Being 5 minutes' drive from the beach and summer days in Herm or Sark. I love having family and friends from the UK to stay and showing off the island to them as it reminds me of how lucky we are to live in such a beautiful, safe place.